Introducing Kindle Unlimited
In a library-like system, Kindle Unlimited is a subscription service that Amazon offers for only $11.99 per month! With this subscription, you can borrow up to 20 e-books at a time and keep them for as long as you want. In order to get a new book, all you have to do is return the books you have finished reading.
And did I mention that this comes with no extra cost? Once you pay the monthly subscription cost, there will be no surprise extra charge for the books you get. As someone that has read around 200 books in 2023, this made my reading hobby sustainable. This subscription service has been a lifesaver for me, but it comes with both advantages and disadvantages and we'll go a bit more in depth about them in this post.
The disadvantages of Kindle Unlimited
The smell of paper
Physical book lovers will be the first to point out this as a disadvantage. If you don't see yourself shifting and growing to love reading on e-readers too, then I regret to say this is probably not the subscription for you.
Book limit
This is a disadvantage for people that wish to already have their entire TBR available to start reading. You can only borrow 20 books at a time, and you will have to return them before you can get more.
Temporary ownership only
A lot of avid readers like to keep their books after completion as their trophies, but that is unfortunately not possible with Kindle Unlimited since the books have to be returned before you can get new ones. The good news is that you will have them showing on your Kindle Insights, and you can also add them to your GoodReads (your online trophy shelf).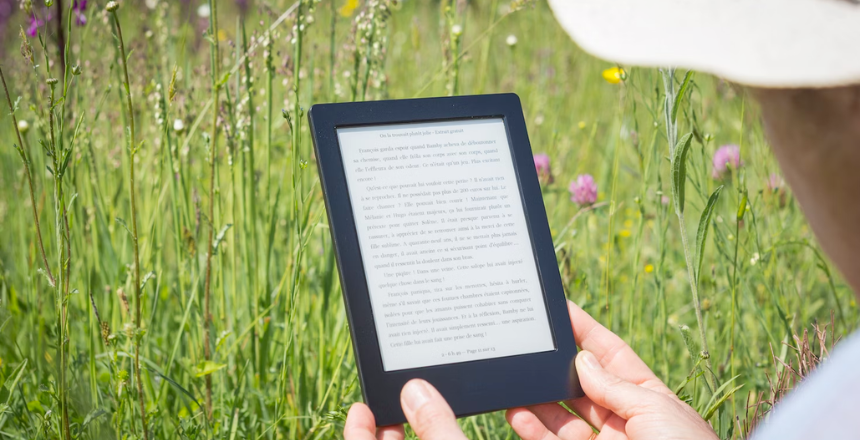 The advantages of Kindle Unlimited
Access to thousands of books and authors
As mentioned before, you can go through as many books as you want with the Kindle Unlimited and all you have to pay is the subscription cost once a month and nothing else. You will be able to access books from all over the world, from different genres, with both famous and novice writers. You will have so many options to choose from, your TBR will only grow more and more.
Savings opportunity
Regardless of the amount of books you read on a monthly basis, this is a guaranteed savings opportunity for you. Books (both physical and digital) tend to be costly, so the option to get up to 20 books for only $11,99 is a steal. Your wallet will be thankful you picked this option!
Kindle device vs. Kindle app
In order to access the books, you will need to have access to a Kindle. The nice part is that this doesn't mean you need to buy the device if you don't want to! You can also download the app on your phone or tablet at the Apple Store or Google Play, it is entirely up to you. Now, you will always have the books in the palm of your hand.
Get book recommendations
Don't know what to read next? Kindle is always sending you book recommendations based on the books you have already finished. Some lists are made exclusively of Kindle Unlimited books, while others are a mixture of books available with the subscription and books you will have to buy.
Download a free sample first
If you're unsure about whether you will like a book or not, you can always request a free sample of the book. You will get around 10% of the book, so you can have a sneak peek into the story and the author's style. You will then be able to make a choice on whether you want to read the book or not.
Everyone has their reading preferences, and we hope this post has helped you see both the pros and cons of this Amazon service. We hope this post has been helpful and have full confidence that you will be able to make the right choice for yourself!