Unpack the Klarna Magic
Founded in Stockholm back in 2005, Klarna has swiftly climbed the ranks to become a leading figure in the "buy now, pay later" (BNPL) world. It's not just talk; they've got over 150 million global users to prove it. With Klarna, you're joining a revolutionary shopping movement, splitting your purchases into manageable bites, paying them off in 30 days, or opting for a more extended financing plan. All this, and they've made it as simple as a tap on your phone.
Klarna's Simple How-To
Using Klarna is a piece of cake. Just get the Klarna app, find what you want to buy at shops you love, and pick how to pay. You can split the cost into four payments without any extra fees or pay the whole amount later. Klarna will keep track of your purchases and will notify you by e-mail when you have to pay, and how you can pay.
The Perks of Using Klarna
Why pick Klarna over other ways to pay? It's their no-nonsense approach. With Klarna, you can make purchases using their "Pay in 4″ option at many shops without any extra fees – everything is clear and upfront, so there are no surprises. Their review system also means you can trust what you buy. But Klarna offers more than just a way to split payments. It's a whole system that fits how you handle money, working with loads of shops from big fashion names to tech stores. Plus, they have checks in place to help you avoid spending more than you should. It's all about shopping with ease and confidence.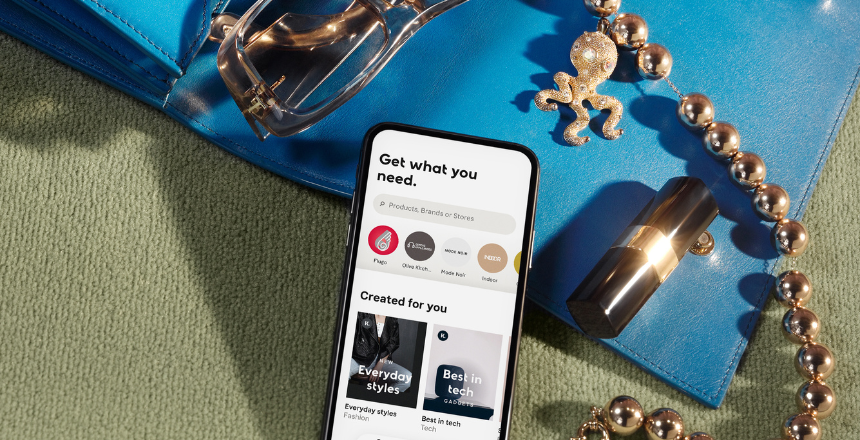 Shopping with the Klarna App
You can not only pay with the Klarna app, you can also shop IN the Klarna app. Imagine scrolling through loads of items from shops like H&M and Etsy, or checking out the newest Nike shoes. A couple of quick taps on the app, and they're yours without any trouble. Plus, sometimes you'll be given an extra 20% discount on certain things, just by shopping in the Klarna app.
Klarna's Impact on Retail
Shops love Klarna too, not just buyers. It makes it less likely for customers to leave without buying what's in their shopping carts. How? By simplifying the checkout process. It's a win-win: shoppers enjoy a smooth experience, and retailers see a boost in sales.
The Downsides of Klarna
Is there a disadvantage? Not really, but it's only fair to mention that late payments could incur a fee. However, Klarna is upfront about it – the total late fees will never exceed 25% of your total purchase amount . And obviously, be careful with overspending. The convenience of Klarna could tempt you to buy more than you need, so always keep an eye on your budget.
Future-Proof Your Finances with Klarna
In a nutshell, Klarna is more than just a payment service; it's your ticket to a smarter way to shop in style. It's not just about making purchases; it's about upgrading your spending pattern and taking control of your cash flow. So, what are you waiting for? Join the Klarna revolution and experience the future of shopping today. Just remember, as with all financial services, use it wisely to keep your budget in check.