Enter meal kit subscriptions, like HelloFresh and Marley Spoon. They're not just lifesavers in terms of convenience. Sure, they cut down your time in the kitchen and meal planning. But they also promote consistent, healthy eating habits. And as you're about to find out, there's more to these meal kits than meets the eye…
No More Last-Minute Trips to the Supermarket
First, let's talk convenience. We all know the drill: after a long day, we're stuck wondering what's for dinner. And who hasn't made that last-minute dash to the grocery store because they forgot a key ingredient? Thanks to meal kit subscriptions, those days are over. You get everything you need, right at your doorstep. Think about it: precise ingredients, the right portions, accompanied by step-by-step recipes.
Easy on Your Wallet
Staying within a budget doesn't mean you're stuck eating the same old dishes. A meal kit subscription broadens your culinary horizons, offering a taste trip around the world. It not only spices up your weekly menu but ensures you purchase only what's necessary. No more, no less. This way, you avoid wasting money on extras. Get ready for diverse dishes without breaking the bank.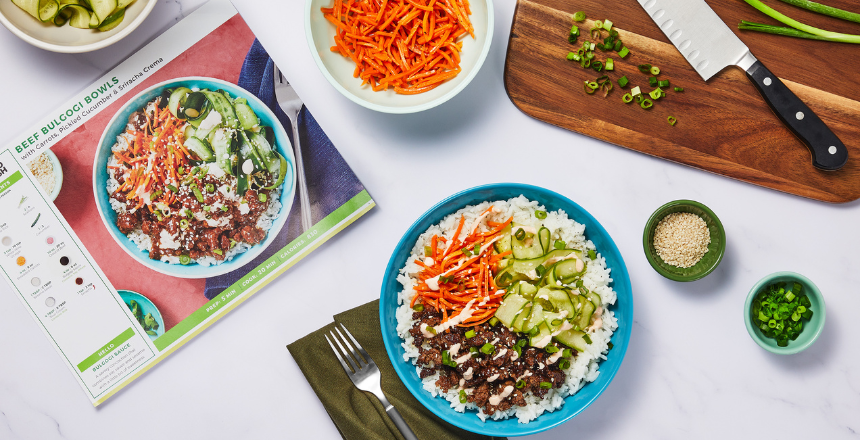 Cut Down on Food Waste
Did you realize many households toss out nearly 30% of the food they buy? It's not just a hit to your pocket; it's about our planet's health. Meal kits come with precise portion sizes. Say goodbye to leftover veggies rotting in the fridge or those seldom-used spices collecting dust. You enjoy your meals while doing your part for the environment. Plus, companies like HelloFresh are constantly stepping up with eco-friendly packaging.
Stay Nutritionally Balanced
Relying on the same dishes not only gets monotonous but can also shortchange your nutritional needs. A meal kit shakes things up, introducing you to fresh tastes and ingredients, ensuring diet diversity. And with intuitive apps, you get to pick your weekly dishes, totally controlling your culinary lineup. Whether you're gluten-free, keto, or vegetarian, there's a meal kit customized for you.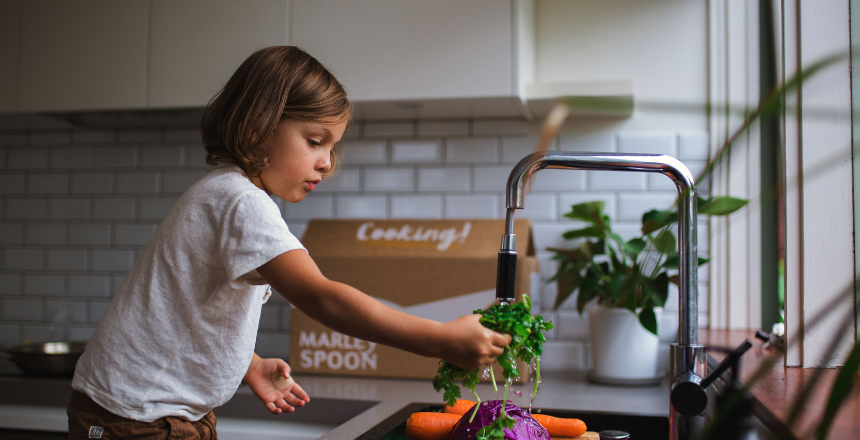 HelloFresh vs. Marley Spoon
HelloFresh and Marley Spoon stand out as leaders in the meal kit scene. At first glance, they both seem to serve up tantalizing recipes right to your door. But dig a little deeper, and distinctions pop up. HelloFresh impresses with its broad dish selection, ranging from trusty standbys to innovative gourmet delights. It caters to both cooking newbies and seasoned chefs alike. Marley Spoon, on the other hand, boasts Martha Stewart's touch, offering a gourmet culinary adventure. They target those with an appreciation for intricate, elevated dishes that transform dinner into a ritzy dining event.
Here's a tip: keep an eye out for their introductory deals. Both HelloFresh and Marley Spoon offer compelling promos to entice new subscribers. Between discounts and bonus meals, giving them a shot is even more tempting.
To Box or Not to Box?
At first thought, a meal kit subscription might seem like just another expense. But when you consider the benefits—the time saved, budget-consciousness, waste reduction, and the pure pleasure of a diverse meal plan—it's a no-brainer. In our fast-paced world, anything that eases our lives and boosts our well-being gets a thumbs up from me.